Install Google Chrome on RHEL 8.x & CentOS
The Firefox browser by default is installed on Red hat enterprise 8. Download the Google chrome using Firefox browser and install Google Chrome on RHEL8.x and CentOS 8.x fast and securely.
Important Notice:

The following information has been provided by Red Hat, but is outside the scope of the posted Service Level Agreements and support procedures.
Installing unsupported packages does not necessarily make a system unsupportable by Red Hat Global Support Services
However, Red Hat Global Support Services will be unable to support or debug problems with packages not shipped in standard RHEL channels.
1.Download the Google Chrome RPM package from the official Google Chrome download page. Make sure you download the RPM package which is mentioned as "64 bit .rpm (For Fedora/openSUSE)".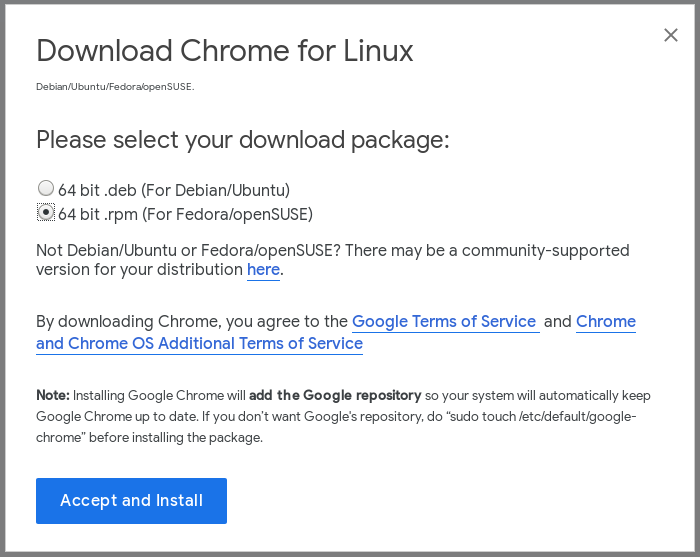 2. Use the GUI software install to install Google Chrome directly after download.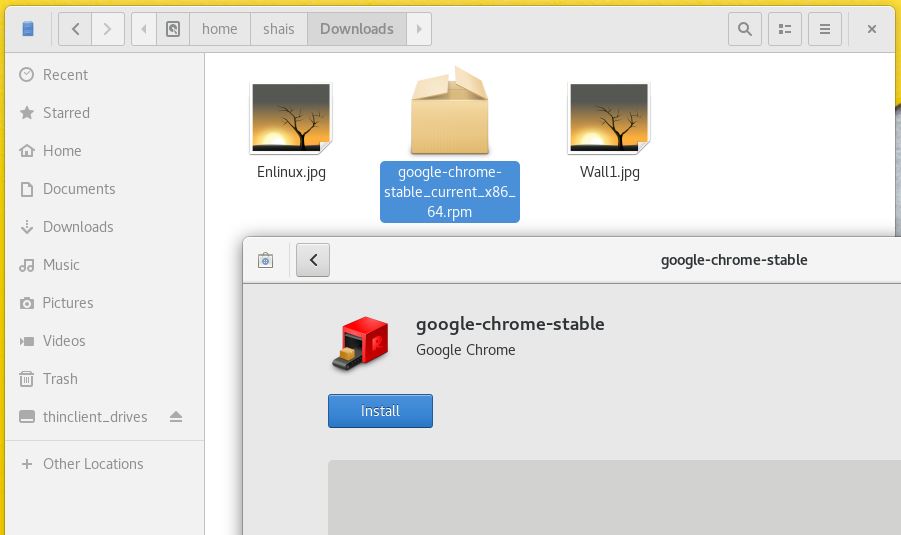 After completing the installation of Google Chrome, you should have open the Chrome from your application list.
Related article: How to Enable Remote Desktop on CentOS 8 and Red Hat Enterprise?

3. Alternatively, download the package and install the Google Chrome package from command line. Accept the importing keys and finish the installation.
Navigate to the directory where the package is downloaded and execute :
sudo yum install /downloaded directory/google-chrome .rpm file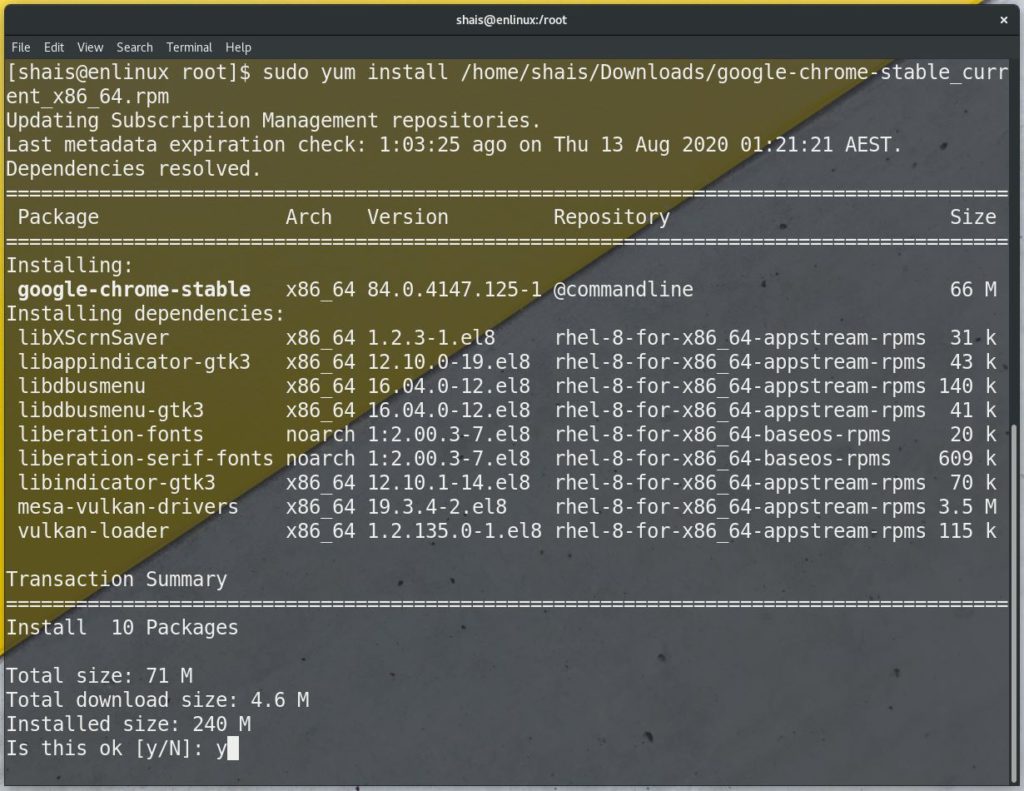 Done. Now you've installed Google Chrome on Red Hat Enterprise 8 or CentOS successfully. To open the Google Chrome, search Chrome to find and run it.

Related article: How to Install EPEL Repo on Red Hat 8.x Correctly?
Hope, it was informative and help you to install Google Chrome on RHEL8, Red Hat Enterprise and CentOS 8.x Linux distros.